Lightning Protection Engineering, Consulting, & Design

In addition to ALP's engineering, design and installation services, ALP also conducts technical presentations and educational seminars for a wide array of clients. This recent presentation was specifically catered to NASA engineers at the Marshall Space Flight Center on topics of Lightning Protection code compliance and proper testing techniques of counterpoise grounding systems.
Engineering & Consulting
History of Damages
It is necessary to collect in-depth information on the history of the site related to any and all events previously sustained by the facility. Then the process of an engineered solution for the prevention of lightning and associated damages can begin.
ALP Systems, Inc. takes the time to listen to the personnel who are directly involved in order to obtain an understanding of the facility's possible insufficiencies. We may also work with the facility manager or engineer to review the financial history of repairs to construct a timeline of the damages and expenses incurred from the suspected lightning or power quality issues. We will then review the information to create a site-specific solution that will meet or exceed the customer's expectations.
Evaluation of Site Plans
Our engineers can review the facility's structural plans, building elevations, roof plans, grounding system design, one-line electrical, and data riser diagrams to determine if any of the existing systems need to be updated or replaced. If enough data is available, upgrades or new system requirements can be proposed based on available data while reducing the expense of an on-site visit.
On-Site Evaluation of Lightning Protection Systems
ALP Systems, Inc. provides highly trained and experienced personnel for on-site evaluations. ALP's professionals will note the structure's construction type, dimensions, rooftop specifics, and service utilities and document any potentially vulnerable hazards. We also inspect and record the placement, integrity, and size of any air terminals, down conductors, conductor clamps, and fasteners. We will review and note all services entering and leaving the structure as well as inspecting all bonding connections as per the code of these services. Our site survey summary will list any non-compliance with the specifications of the lightning protection system Std. UL96A and Std. NFPA780.
Grounding System Testing
ALP Systems, Inc. has the trained personnel, the expertise, and the precise equipment to perform grounding systems testing. We can execute 'Fall of Potential Tests,' the three-point 62% method, four-point soil resistivity, and the two-point tests as per IEEE Std. 81 to evaluate the impedance of existing grounding systems or soil resistivity. We perform visual inspections of external grounding systems and internal bonding systems and list any non-compliance with the specifications of IEEE Std. 142 and IEEE Std. 1100. Our trained personnel can also perform four-point soil resistance tests and use IEEE Std. 80 to design new service ground systems. If required, our engineers can create grounding system designs for any application, soil condition, or specification.
Surge Suppression
A vital part of any lightning protection system is providing surge suppression on all critical A/C and D/C power circuits and data lines that have the potential to carry transients into critical equipment. As part of our on-site evaluation, we can provide an inspection of power and data line distribution systems that includes:
Noting critical loads on the power distribution system and data control system and walking upstream to note the location and specification of each distribution node.
Noting specifications and location of any surge suppression device installed, and if so, confirming that the existing surge protection devices are operational, installed correctly, and
compliant with UL 1449 4th-edition standards.
Listing compliance of surge suppression devices as per IEEE Std. C62.72 and IEEE Std. 1100 Categorizing each distribution mode as per IEEE Std. C62.41 and selecting the appropriate category of surge suppression devices.
Verifying device location placement (cascading) and let-through voltage coordination in compliance with IEEE Std. C62.72 Providing risk assessment analysis in compliance with IEC 62305-2 if required by the facility owner.
System Design & Installation Drawings
ALP System, Inc. can use existing CAD, DWG, or PDF drawings to highlight upgrades or design new systems. We can also create new CAD models using detailed notes acquired during a site evaluation (if as-built soft copy drawings are not available). ALP's design engineers can create lightning protection system designs, grounding system designs, and installation details, including product cut sheet submittals. We can also create surge suppression system details that can be incorporated into riser diagrams or power distribution diagrams.
Lightning Protection Design
The first step in any well-planned project is a good design. At ALP Systems, Inc., we believe that the process of creating the best design requires two vital components. The first is knowledge; having system designers that are well trained and knowledgeable in the applicable codes, standards, and current construction techniques can prevent problems and delays in the field. The second and maybe most important component is time. Taking time to properly research the project and understand all of the applicable variables. Also, taking the time to design and engineer a site-specific and cost-efficient lightning protection system ensures that the end result is a professional and code-compliant system. Our capabilities consist of providing complete system design drawings, installation details, catalog product cut sheets, and material specifications. The ALP Systems, Inc. design team is involved in every aspect of the project, from the "take-off" stage to the final completion, even providing "as-built" drawings if necessary to ensure that the correct specifics have been met.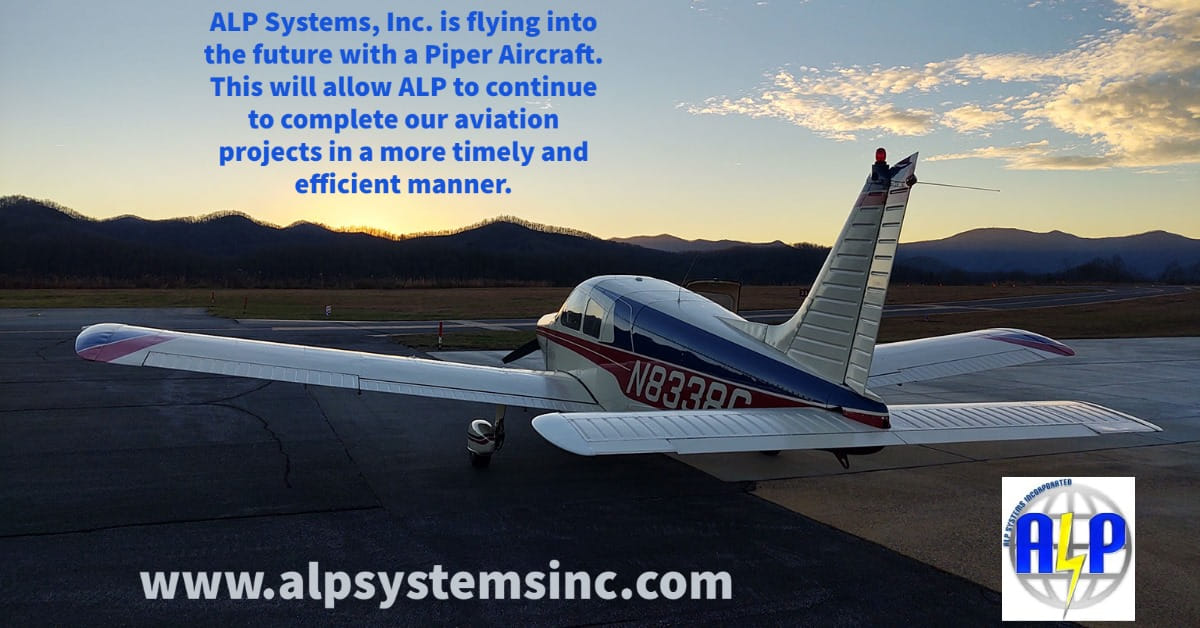 *Serving all aspects in Aviation: "National, Regional, Local, Basic & Unclassified Airports – The owners of ALP are both private pilots, EAA and AOPA members. They are currently building a Sling High Wing 4 place aircraft to better serve the aviation industry. They not only specialize in working on aviation infrastructures, AWOS facilities, and hangars, but this is their niche and passion. ALP is available for on-call aviation projects under certain circumstances.